Sustainability & Corporate Social Responsibility
SAFETY MISSION STATEMENT
System Freight, Inc. is a registered Smartway Transport Partner™  SmartWay. At SFI, we believe in our responsiblity to do our part to reduce pollution in the environment, by looking for ways to improve and operate our transportation operations in the most efficient way possible. At SFI, we are committed to do our part to keep our environment clean and vibrant for the future.
SFI has been a Smartway Transport Partner since 2009 and we have adopted many different new technologies that are Smartway approved methods to reduce our carbon footprint, by gaining more effiecient use of our fleet and energy resources. Our children's futures are depending on it!
CORPORATE CITIZENSHIP STATEMENT: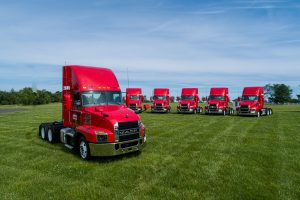 RESPONSIBILITY TO THE MOTORING PUBLIC
System Freight, Inc. is steadfast in our commitment to ensuring the safety of the motoring public with whom we share the road.  We have strict hiring standards for our drivers and set high expectations for road safety and regulatory compliance.
All System Freight, Inc. vehicles are equipped with systems which provide management with real-time data and alerts regarding the on-road behavior and performance of our drivers.  We hold our drivers accountable and we are highly committed to managing our driver population to the highest standards of safe and legal operation of commercial motor vehicles.
 ENVIRONMENTAL SUSTAINABILITY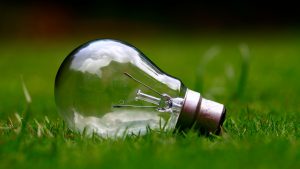 System Freight, Inc. is committed to reducing environmental impact by:
Monitoring the fuel economy of our vehicles closely and making operational changes on an ongoing basis to increase fuel economy and lower GHG emissions.
Actively investing in new technology to optimize energy efficiency.
Employing devices such as speed governors, idling limiters and automatic transmissions that further aid in increasing fuel efficiency.
ETHICAL AND HONEST BUSINESS PRACTICES
We at System Freight, Inc. believe good and prosperous business performance is synonymous with and directly linked to honest and ethical business dealings.  As such, we insist that all our associates, customers, vendors and suppliers conduct business in a straightforward, legally appropriate, honest and ethical fashion.
RESPONSIBLE EMPLOYMENT PRACTICES
System Freight, Inc. is committed to offering:
Sources of employment and economic opportunity in the communities in which we operate.
A safe and healthy place of business for all employees, suppliers, vendors and customers.
Equal employment opportunities in a work environment in which diversity is considered one of our highest business values.
A drug, alcohol and tobacco-free workplace.
DIVERSITY
System Freight, Inc. believes that a diverse workforce is one of the fundamental building blocks of a strong, healthy and forward thinking company. Our 

company leadership knows that by being inclusive and leveraging the diverse backgrounds and experiences of our employee population, we gain new perspective, drive innovation and create greater long-term value.
We at System Freight Inc. center our resourcing strategy on finding the best person for the job. Our employment decisions are based exclusively on talent, qualifications, experience and overall fit for the job.
SUPPORT OF LOCAL COMMUNITY ORGANIZATIONS & CHARITABLE WORK
System Freight, Inc. contributes to a variety of charitable and community organizations in the communities in which we operate.  Furthermore, we support the charitable work of our employees by often matching financial contributions, providing flexibility to workers to attend or perform work at charitable events and encouraging our employees to seek such opportunities.
Fill out this form to get in touch with us.